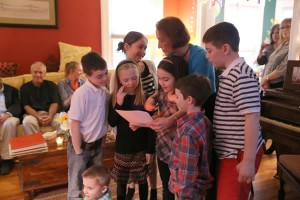 Diane specializes in interfaith ceremonies, services for people who describe themselves as spiritual but not religious, those with a Christian faith that are not connected to a church, and ceremonies for those who want a completely secular/non-religious occasion.  She is prepared to work with you on any of these ceremonies and more.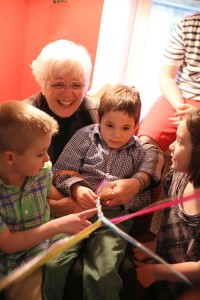 Ceremonies for Families and Children – including house blessings, baby blessings, adoptions, coming of age, retirements, croning, divorce, life tributes, family reunions, and more. Including tributes to the special animals in a family's life.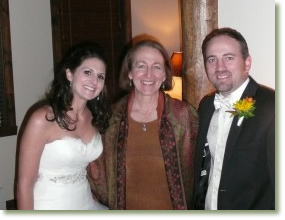 Weddings. As an ordained interfaith minister, Diane may legally officiate at and solemnize weddings in Colorado and in most other states. She can present formal or informal ceremonies, traditional or non-traditional, in any setting you choose.  Her wedding specialty is "Weddings in the Wilderness." If you wish to have your wedding in a remote location, she is willing to consider hiking there with you, to officiate at your ceremony in a place that is special to you.
"You were so kind and patient with us, allowing us to create the exact ceremony that gave us our most treasured memory!  It was an absolute pleasure working with you as you took away any and all worry and stress we had.  Anybody would be blessed to have you as their officiant."                    — Sarah and Almir

Read reviews on WeddingWire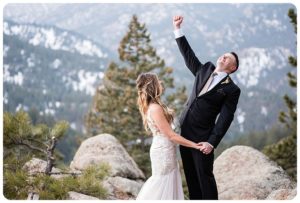 Find Diane's listing on WedFolio
---
Funerals and Memorial Services. Diane is particularly drawn to helping people honor the lives of their loved ones through meaningful and personal memorials.  She frequently hears that she "has found her calling" in services that bring out and honor the stories of those well-loved.
Diane is Director of Celebrant Services for Olinger/Dignity Memorial and Advantage funeral homes in metro-Denver.  She initiated the Celebrant program for these funeral homes in 2013,  personally selecting and mentoring a team of celebrants to offer personally designed funerals and memorial services.  Since that time, Diane and her team have served more families with celebrant services than any other market in the United States.
Diane can lead traditional or non-traditional services in traditional or non-traditional settings.  And if you have a special place in the outdoors in mind, she can consider going with you to honor your loved one.
"I can't thank you enough for helping me in my grieving process."
— C.Z.
"How touched everyone was by the lovely tribute you delivered.  We will never be able to thank you enough for your kindness as we dealt with our sadness." — P.B.

 Community and Civic Events. Diane is available to work with small communities to acknowledge the events in a community's life. Examples include ribbon-cutting ceremonies to open a new business or civic building; vigils honoring the loss of community members or homes; tributes to community members who have contributed to the community's well-being. For example, Diane has experience working with a tribute to a community member who protected his property from development — preserving a landscape important for its beauty, contribution to the economic health of the area, and important wildlife habitat.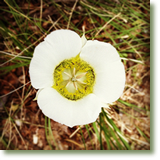 Diane can perform ceremonies for almost any occasion or reason, so please call to discuss the ceremony that you have in mind. She is willing to consider hiking to remote locations for ceremonies, pending mutual agreement on the trip you have in mind.