Certified Master Life-Cycle Celebrant®
Serving Colorado, especially the Front Range and Foothills
Diane Gansauer is a Certified Master Life-Cycle Celebrant through the Celebrant Foundation and Institute (www.celebrantinstitute.org).  She is the only individual in the Rocky Mountain region to have achieved the Masters level of certification through CF&I — a distinction indicating her commitment to the very highest level of professionalism in celebrant work.
Her business, Lyrical Life Ceremonies, Ltd., is a limited liability corporation registered with the State of Colorado and based in Evergreen, in the foothills west of Denver.  She primarily serves Colorado's Front Range but is open to travel within Colorado and elsewhere.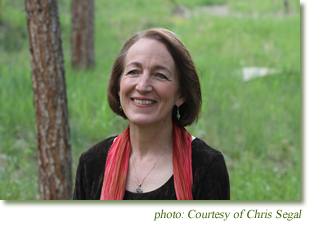 As a Celebrant, Diane works with individuals, couples, families and communities to create memorable ceremonies marking important milestones and transitions. Her background in music, dance, writing and storytelling contribute to her personal sensitivity to the lyrical treasures in life, and enrich her ability to bring out your story in all its beauty, through a ceremony unique and appropriate to you.
Through the Celebrant Institute, Diane has been trained in an enormous variety of ceremonies, and is prepared to work with you on any of these and more:
Weddings. Diane is an ordained inter-faith minister, meeting requirements for legally officiating marriages in Colorado and most other states.
Ceremonies for families and children. These include house blessings, baby blessings, adoptions, coming of age, retirements, croning, divorce, life tributes, family reunions, and more. Even tributes to the special animals in a family's life.
Funerals and memorial services. In addition to offering her services through Lyrical Life Ceremonies, Ltd., Diane is the Director of Celebrant Services for Dignity Memorial funeral homes in metro-Denver.  Consistent with the beliefs of the deceased and the wishes of each family, Diane creates personal, unique ceremonies to honor the lives of loved ones who have passed away.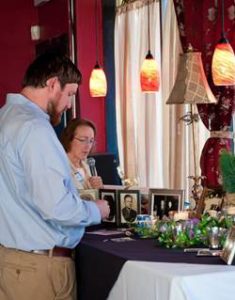 Ceremonies in Remote Locations.  Diane worked professionally in the field of land and wildlife conservation in Colorado for 20 years. Professionally and as an avid hiker, she cherishes Colorado's varied landscapes and understands the personal connections people have to specific places. If it is of interest to you, she is open to working with you to create (and walk to!) a ceremony in a remote location.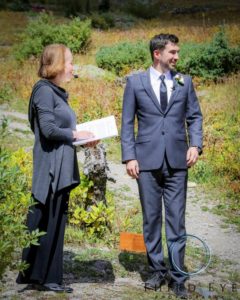 What would working with Lyrical Life Ceremonies be like?
First, Diane will interview you to find out about what you have in mind for your ceremony. This is a free, no obligation discussion. She will ask questions that help her discern "the story" behind this moment you are honoring and what a ceremony unique to you should include. At the end of that interview, she will give you a price for working with you on the proposed ceremony.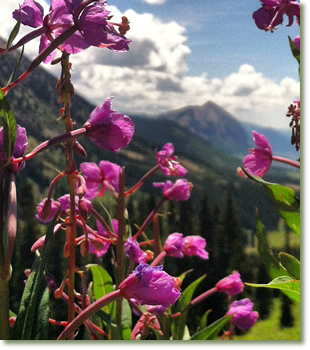 If you would like to proceed to work with Diane, she will prepare a simple contract for your ceremony.
Diane will work with you and any other appropriate family members to create a meaningful ceremony that reflects your beliefs, values and personality.
She will prepare as many drafts of the ceremony as is necessary for you to be pleased.
She will integrate world rituals, symbols, poetry, photos and music appropriate and meaningful to you.
She will offer a professionally written ceremony that is original in every way, and will officiate at that ceremony.
You will have complete approval of the ceremony.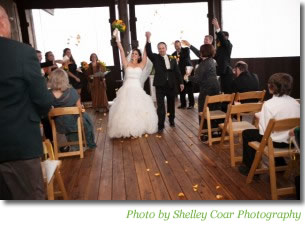 Following the ceremony, Diane will give you a beautiful printed copy of your ceremony as a keepsake.